Mini Market Project La Zarza & Agricultural Project Flor Azul
At Fundación María Rosa we have the following objectives: To care for the needy people of our beautiful country, providing humanitarian assistance to men and women who do not have the necessary means to survive, as well as providing assistance and protection to children. orphans and abandoned from Honduras.
Currently two projects are developed which we invite you to know.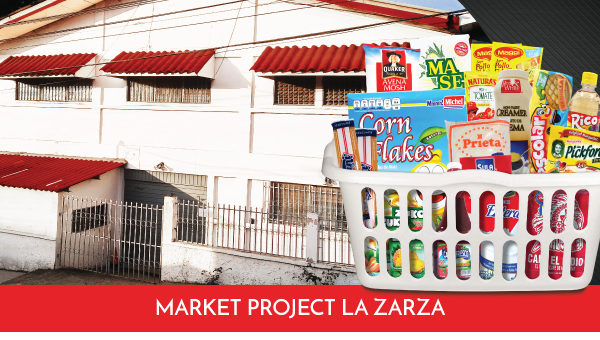 MINI MARKET PROJECT LA ZARZA
In the month of March of the year 2015, Fundación María Rosa starts with the Mini Market "La Zarza" in the Miraflores neighborhood of the capital city.
AGRICULTURAL PROJECT FLOR AZUL
Application of cutting-edge agricultural techniques in sowing, harvesting and training for the production of vegetables and greens. Municipality of Morocelí, department of El Paraíso.